Hotels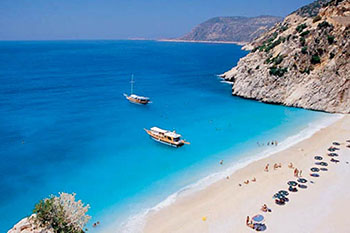 VIP Smile Studio is situated in Antalya, and as a touristic capital city of Turkey, it has more than 400 ''5-star ultra -inclusive'' resorts and hotels. In these exclusive hotels, you will experience a holiday of a lifetime.
VIP Smile Studio is in the Lara district of Antalya where you have countless choices of hotels to relax during your perfect holiday. We have connections with some great hotels in our district, not far from our clinic, from budget to boutique to luxury 5-star resorts. If you need our help, we can also make reservations for your hotel and you can make payment upon arrival.
We will arrange all your dental appointments in advance, so you can make your holiday plans around them enjoying the hotel facilities, lazy days at the beach, sightseeing or shopping.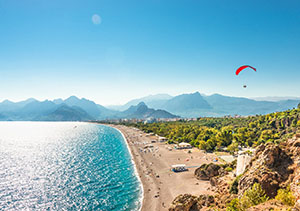 Our aim at VIP Smile Studio is to make your dental holiday as enjoyable and comfortable as possible allowing you to truly relax and enjoy the smile transformation you have dreamt about.

Our wonderful patients from all corners of the world enjoy restoring their smiles using the latest techniques and innovative technology, while experiencing a great holiday.
---
Hotel Akra
---
Enjoy the perfect accommodation experience enriched with gourmet tastes and creative activities against the stunning view of the Mediterranean Sea and Bey Mountains. (View More...)
24 Rooms, 4 Luxury suites
Fitness center
Airport transporation
24-Hour In-Room Dining
Cocktail Bar
Dog Friendly - Pets Stay Free
Valet car service
Pool
Free Wi-Fi
Photo Gallery of Akra Hotel